Home
➟ Business Cards Maker Software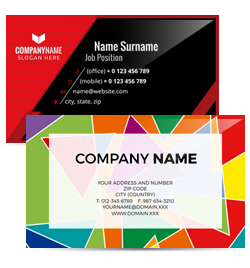 Business Cards Maker Software
Business Cards Maker Software is designed to create and print list of business cards by using various card designing objects. Software provides advanced print settings to print created business cards. Create multiple cards using batch processing series generating feature of software.
➤ Create business cards in different shapes including rectangle, rounded rectangle, and ellipse shape.

Software Features:
Provides option to specify the color settings including Solid Color, Gradient Color while designing business cards.
Design business cards using various card designing objects including barcode, signature, images, line, text, rectangle, ellipse etc.
Software has facility to save designed business card log for future reference.
Send designed business card to single or multiple email addresses using advanced email settings of software.

Related Links for: Business Cards Maker Software