Home
➟ Windows Data Recovery for Mobile Phone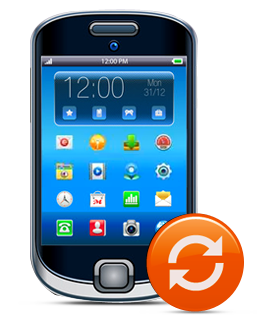 Windows Data Recovery for Mobile Phone
Mobile recovery software helps you to recover your lost digital photos, pictures, snaps, mp3/mp4 files, folders, images and other inbuilt cell phone data.
➤ Mobile phone data recovery program successfully retrieves deleted data in major data loss scenarios such as logically corrupted mobile phone memory card, accidentally deleted data, improper device handling, virus or spyware infected memory of cell phone etc.

Software Features:
Mobile phone data restore program recovers lost or deleted pictures ,audio, video and other types of files which are saved in different types of file extensions.
Software supports long size file recovery and save them at specified location on your computer system.
Mobile Phone Data Retrieval Tool provides inbuilt disk scanning mechanism that deeply scans cell phone to recover lost or missing data.
Program recovers lost data from all types of mobile phones.
Steps to recover mobile phone data:
Install and run the mobile phone data recovery software on your computer system.
Connect mobile device with computer system.
After connecting the mobile phone, select the disk and search technique.
Select the partition from where you want to recover lost mobile phone files.
The disk is scanned for deleted data.
Select the files and folders which you want to save.
Saves the recovered data at specific system location.

Related Links for: Windows Data Recovery for Mobile Phone