Home
➟ MS Access to MySQL Database Converter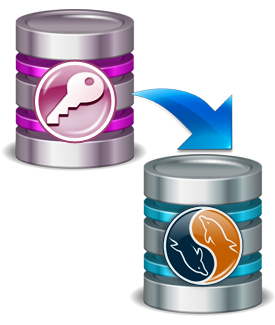 MS Access to MySQL Database Converter
MS Access to MySQL Database Converter Software converts MS Access database records to MySQL database server record format. Database conversion tool converts password protected Microsoft database file (MDB) from MS Access to MySQL server.
➤ Merges or overwrites converted Microsoft MS Access database records with existing database of MySQL server or create new MySQL database for saving the converted database. Depending on user choice, software converts selected individual database table's records or entire database records into MySQL DB server.

Software Features:
Convert MS Access database records to MySQL database record type format.
Software supports all versions of MS Access database server.
Support entities, attributes, default value, null value and primary key or data types.
Maintain database integrity with graphical user interface.

Related Links for: MS Access to MySQL Database Converter