Home
➟ MySQL to MSSQL Database Converter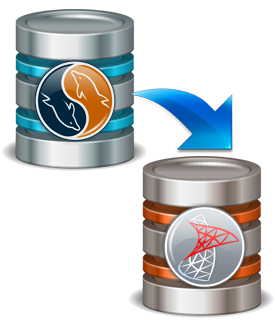 MySQL to MSSQL Database Converter
MySQL to MS SQL Database Converter Software converts MySQL database records to MSSQL database server. Database migration utility has classic mode to convert earlier version of MySQL database.
➤ Database converter software converts table definitions, converting views as well as skip converting indexes. Software merges individual database table or complete database records of MySQL server with existing Microsoft SQL database or saves converted database records at new location. Software supports all necessary attributes, data types, default value different key constraints like primary key and unique key or entities with all latest versions of MySQL database server.

Software Features:
Connect databases either on local host or on remote location.
MySQL to MS SQL converter facilitates user to convert table definitions.
Database converter software convert views.
DB converter utility provides option to skip converting indexes.
Converts database records with maintained database integrity.

Related Links for: MySQL to MSSQL Database Converter