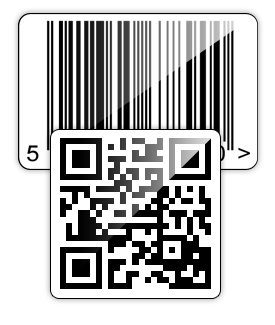 Barcode Label Maker - Professional
If you are looking for good quality barcode labels, images for your business needs, Use Barcode Label Maker - Professional creates bulk barcode images, labels simultaneously using linear and 2D barcode fonts standards.
➤ Barcode Software provides advanced barcode designing view option for designing barcode labels using different barcode designing objects like text, line, ellipse, rectangle etc.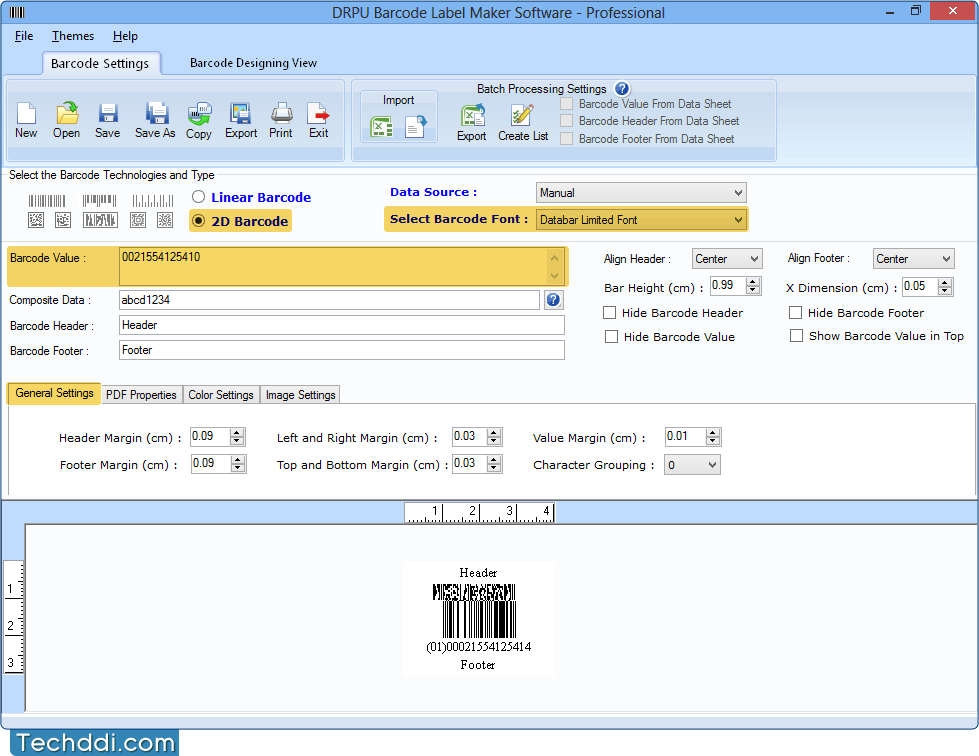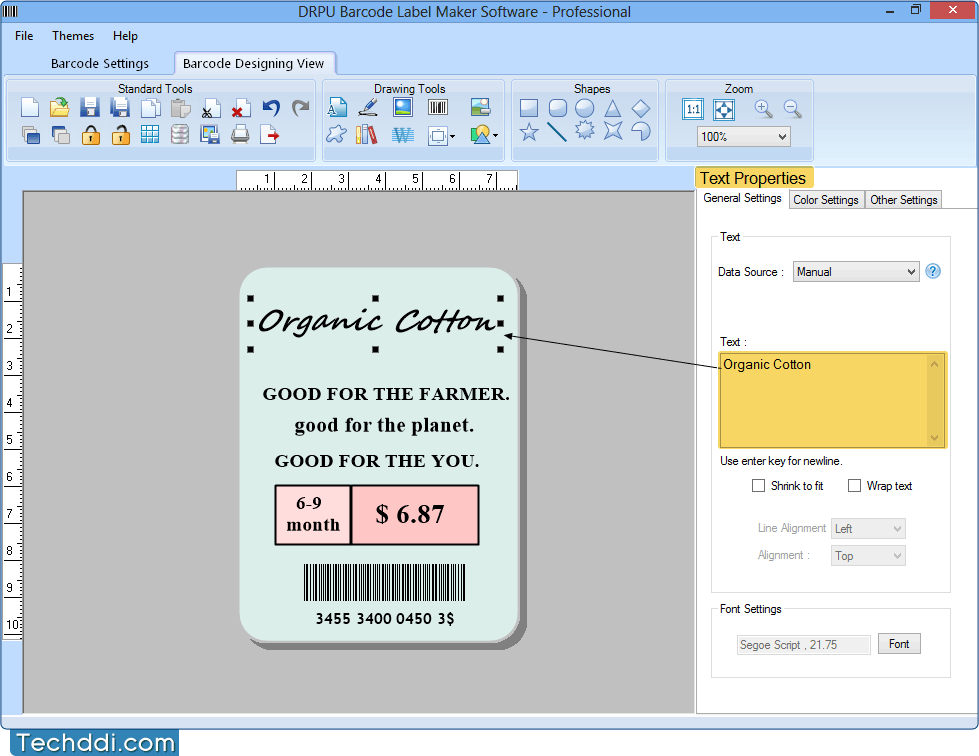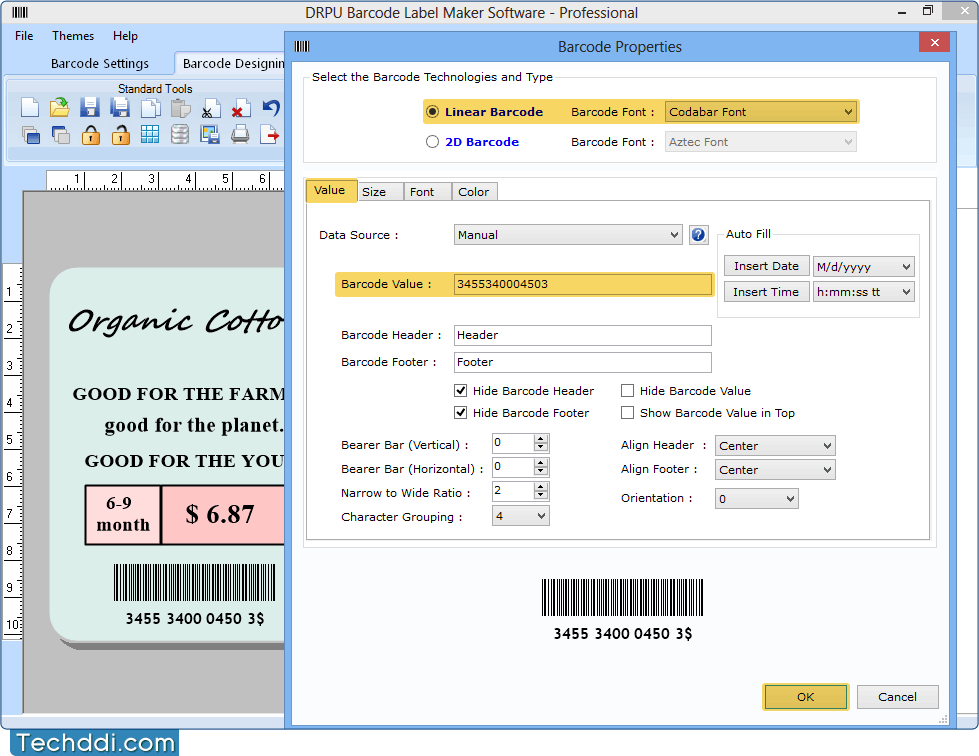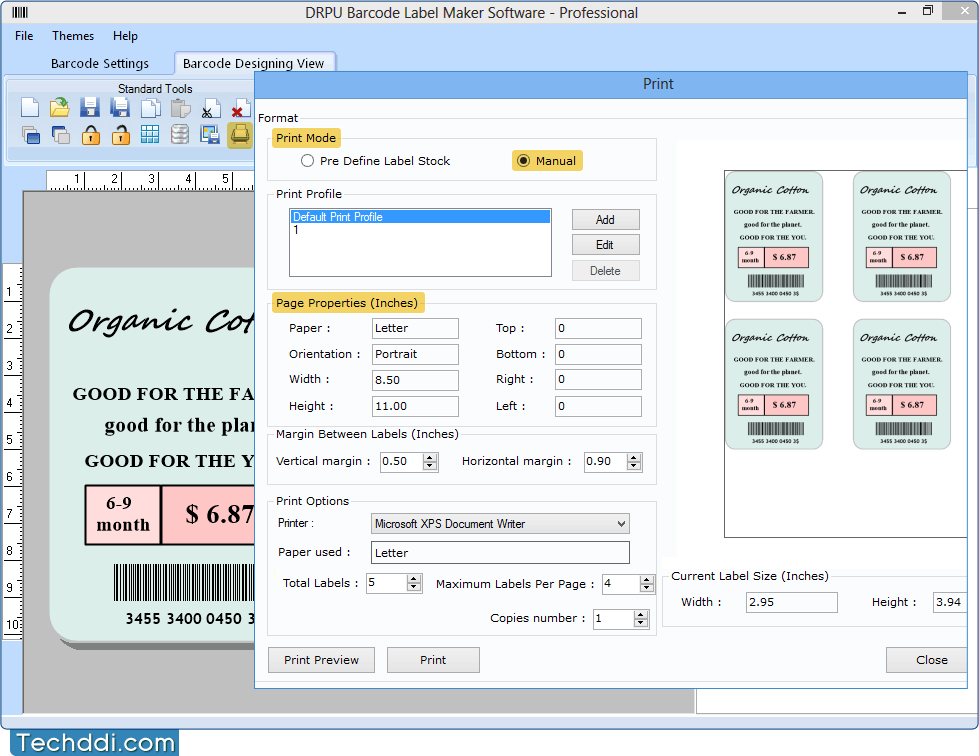 Software Features:
Software creates linear and 2D barcode labels, tags, images and stickers.
Barcode software provides Advanced Barcode Designing View objects like text, line, ellipse, rectangle etc. for designing labels, tags.
You can generate barcode list using sequential series, random series and constant value series.
Barcode software is having Batch Processing feature for creating multiple barcodes with different barcode and text value.
Software provides option to save generated barcode images and labels in different file formats including JPEG, TIFF, Bitmap, PNG, WMF, EMF, EXIF, GIF and PDF.
Software facilitates advanced printing settings to print multiple barcode labels and images using "Pre Define Label Stock Printing Mode or "Manual Mode".
Font Settings option is also available to adjust font of the designed barcode.

Related Links for: Barcode Label Maker Software - Professional Edition