Home
➟ Windows Data Recovery for SIM Card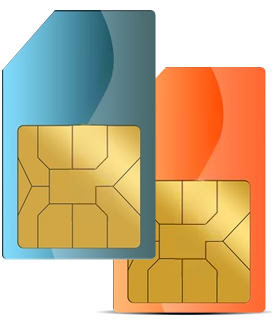 Windows Data Recovery for SIM Card
SIM Card Data Recovery Software retrieve deleted text messages from cell phone (recover deleted inbox, outbox or draft) and phone book contact numbers (last dialed or fixed dialed number) from mobile phone sim card with the help of PC/SC or Phoenix standard USB sim card reader on users computer PC's.
➤ Data Doctor SIM card recovery software facilitates to provide details of sim card including service provider name with location, IMSI number and card identification number. Mobile phone sim card recovery software easily runs on major Windows operating system including Windows 10/Windows 8/Windows 7/Vista/XP/Server 2008/Server 2003 etc.

Software Features:
Recovers sms (recovers lost read or unread text messages) and phone book contact numbers from mobile phone sim card memory.
Recover erased text messages when sim card is not detected by your mobile phone.
Cell phone forensics software utility reads and examines SIM card of any country on any network service provider whether number in subscription status or not.
Software is used as a forensic tool that lets investigation officers to acquire evidences from SIM card.
Important Information
Please remember that you need USB SIM Card reader (any PC/SC Standards or Phoenix Standards based Reader) to use sim card recovery software to recover data from sim card. If you are not able to find any compatible SIM card reader, Please feel free to contact us to get the information of manufacturers, who can make it available to you in very short time. Click here to Send us your enquiry about compatible USB card reader manufacturers.

Related Links for: Windows Data Recovery for SIM Card