Home
➟ Wedding Cards Maker Software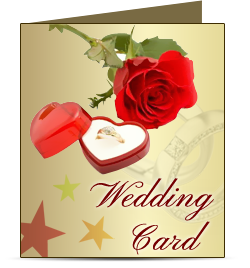 Wedding Cards Maker Software
Wedding Cards Maker Software is designed to create multiple wedding invitation cards using batch processing series generating option. Program has facility to use various images regarding wedding card, backgrounds, color settings, barcode, watermark, text and different shapes for designing wedding cards.
➤ Using email-settings of software you can send designed wedding cards at specified email IDs.

Software Features:
Create wedding cards in different shapes such as ellipse, rectangle, rounded rectangle, and CD/DVD shape.
Software provides feature to save designed wedding card log (in .idd file format).
You can send created wedding cards at specified email IDs using advanced email settings of software.
Export or save designed wedding cards in different file formats such as JPEG, PNG, PDF, BMP, TIFF, GIF etc.

Related Links for: Wedding Cards Maker Software