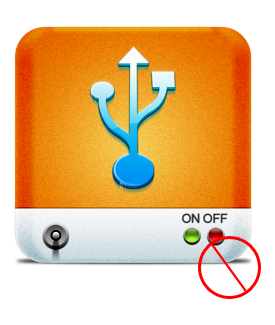 USB Data Theft Protection Software
"If you are administrator and you want to identify unauthorized use of USB storage device activities on your pc , then try DRPU USB Data Theft Protection Tool that monitors real time and offline activities of USB mass storage devices." USB monitoring program captures overall malicious activities of the USB mass storage devices and provides details of USB storage devices including system details, user details, USB details and network details etc.

Software Features:
USB monitoring tool saves detail log files of the USB drive activities performed by unauthorized user on your pc.
Software provide facility to view real time devices log status in HTML(.html) and TEXT(.txt) file formats.
Software monitors illegal data access of confidential files, folders and information from your PC through USB drive in hidden mode.
Monitoring Tool provides set password facility so that unauthorized user cannot access the software.
Supports various branded USB mass storage devices like pen drives, USB flash card, USB portable hard disk, USB cameras, pocket PCs, mobile phones, etc.
USB data theft protection software is useful for various small and large Business Enterprises, Public/Private corporations, IT integrators, Educational Organizations, Office/Home users, and many more.

Related Links for: USB Data Theft Protection Software