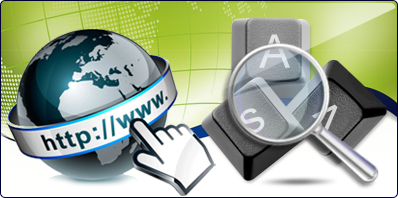 System Utilities
➤ Web tools monitors website performance.
➤ Keylogger software monitors pc activities in your absence.

☑ Web Tools

Website Monitoring Tool monitors uptime, downtime and response time performance of the websites and web based applications in real time.

Backlink Checker checks the back link status of the user websites and monitors the link status on various partners' websites.
☑ Keylogger Software

Family Keylogger runs in hidden mode and monitors the entire employee's activities on office computer and kids working at home during your absence.

Advance Keylogger captures all screen shots, visited websites, typed keystrokes periodically and sends recorded encrypted log file at user specified email .
☑ Mobile and PDA Utilities

Software is used to extract the details of Windows OS based smart phones and PDA devices for investigation and forensic analysis.
☑ Data Erasure Tool

Data Wiping Software permanently wipes entire hard disk or selected partitions to remove the unused data, deleted internet files, temp files, URL addresses etc. from the computer system.
☑ Chat Software

Live chat software provides customer support service for online communication with your customer and website visitor in real time.
☑ USB Data Theft Protection Tool

USB activity monitoring tool records plug-in and plug-out status of various USB data storage devices. Software provides facility to restrict users from unauthorized access of important information, confidential files and folders, stored data etc. through USB storage devices.