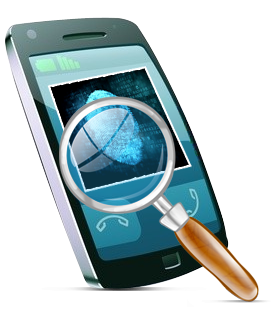 Pocket PC Forensic Software
Pocket PC Forensic Software extracts all detailed information of Pocket PC records including files, database details, Operating system (OS) registry and phone information.

Cell phone forensic tool allow reading information stored in Smart phone devices including appointment and task details, phone contact number with date and time, log details, messages etc useful in various investigations.

Software Features:
Examine and extract detailed information of Pocket PC/PDA mobile phones.
Show files details, OS registry, phone contact information and database records.
Provide detailed mobile model number, manufacturer name, IMEI number, subscriber number and other multimedia mobile phone information details.
Support all major brands of Windows based Pocket PC, PDA or smart phone multimedia devices.
Fully functional on Windows 98, Vista, 2000, 2003, XP, NT and ME Operating system.
Data forensic software supports Pocket PC phone, handheld devices, PDA devices and Smartphone including Anextek SP230, Asus P525 Pocket PC Phone, Asus P505 Pocket PC Phone, Audiovox PPC-6601, Audiovox SMT5600, Audiovox PPC, Audiovox PPC 5050, Audiovox Thera, Carrier Devices i-Mate Smartphone, Dopod StrTrk S300, E-ten M600 Pocket PC Phone, E-ten P300B Pocket PC Phone, Gigabyte gSmart i120, Gigabyte gSmart, Gotive H41 mobile communicator, GSMK Cryptophone, Hitachi Pocket PC phone, HP iPAQ hw6515, HP iPAQ h6300, HTC MteoR Smartphone, HTC TyTN Pocket PC phone, HTC Universal reference platform, HTC Wizard and Apache reference platforms, HTC Blue Angel and Harrier reference platforms, HTC Typhoon reference platform, HTC Amadeus reference platform and many more.

Related Links for: Pocket PC Forensic Software