Home
➟ Windows Data Recovery for Digital Camera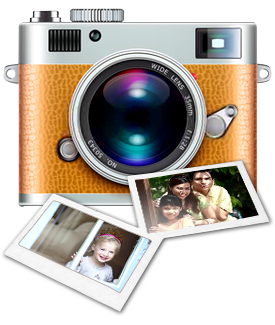 Windows Data Recovery for Digital Camera
Digital Camera Data Recovery Software recovers accidentally deleted pictures, images, photos, audio, video files and folders from digital camera storage media. Data Doctor digital camera recovery software recovers deleted camera files lost due to common data loss reasons or system crash.
➤ During camera picture recovery process while using digital photo recovery software a quick scan of the storage media is performed to locate and revive the lost pictures or image files and folders. After complete disk scanning process, pictures found in the storage media are displayed and you can view and copy your recovered pictures easily and save them to a user specified location.

Software Features:
Rescue accidentally deleted photos from all major digital camera models including Point and Shoot camera, Professional camera, Digital Video camera, Novelty camera, Compact digital camera, Digital SLR camera and other types of digital camera.
Digital camera image recovery program is compatible with all major digital camera manufactures including Canon, Sony, Olympus, Samsung, Panasonic, Kodak, Nikon, Casio, Konica-Minolta etc.
Photo recovery even if "USB drive not recognized" error message is displayed while accessing digital camera as a USB drive on your computer system.

Related Links for: Windows Data Recovery for Digital Camera